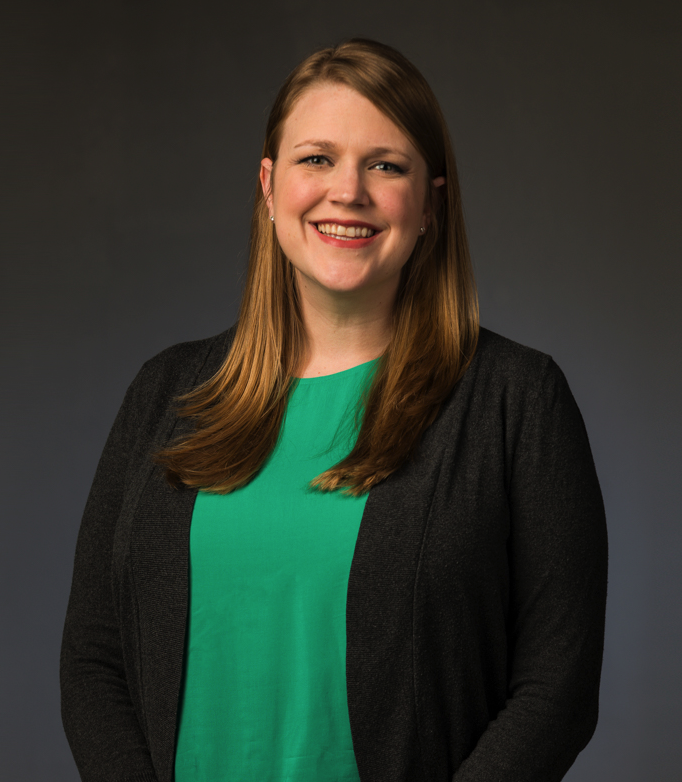 Direct Number: 214.814.0131
Email: tessa@thhlaw.com
<! --

Education
SMU Dedman School of Law, Dallas, Texas, 2009-2013, J.D. magna cum laude

The University of Texas, Austin, Texas, 2004-2007, Bachelor of Arts in Economics, Minor in Biology

Highland Park High School Dallas, TX Graduate, May 2004
Employment
Managing Member and Attorney at Law, 2017-present
Estate Planning: dispositive, estate tax, and generation skipping transfer tax planning for clients up to $10 million net worth, assisted in development and implementation of estate planning for clients with net worth in excess of $10 million. Drafting simple and complex dispositive language, revocable and irrevocable trusts, and advised clients regarding administration of trusts and fiduciary duties. Created and maintained business entities related to estate planning, including business corporations, limited liability companies, and limited partnerships. Drafted, reviewed, and negotiated contracts. Drafted and reviewed marital property agreements.
Probate: Primary responsibility for firm probate proceedings (principally in Dallas, Tarrant, Collin, Denton, and Rockwall counties), including testate and intestate decedents, independent and dependent administrations, and complex property distributions for high-net worth estates. Counseled and assisted clients regarding estate administration tasks and successfully resolving non-litigation beneficiary disputes.
Probate and Trust Litigation: Lead and assisting counsel representing trustees, personal representatives, and beneficiaries. Litigation of breach of fiduciary duty, will contests, and beneficiary rights, fraud, and conspiracy. Prepared pleadings, depositions and written discovery, motions for sanctions, and motions for summary judgment, each with supporting briefing. Case management. Settlement negotiations with opposing counsel, mediation.
Business Development: Successfully expanded estate planning, probate administration, and fiduciary litigation practice through personal and professional contacts.
Attorney at Law, 2013-2017
General civil law practice, focusing on legal issues that affect individuals, families, and small businesses; practice areas include estate planning and administration, probate and trust litigation, consumer law, employment law, general civil litigation, and small business law; licensed to practice in Texas courts.
Of Counsel, Attorney, 2013-present
Provides legal counsel and associated representation of clients of the firm having legal needs outside of the primary practice areas of the firm; provides support as associated counsel in complex litigation, estate administration, and other matters
Legal Research Assistant, 2011-2013
Legal research for attorney emphasizing probate and trust litigation, including research regarding the relationship between executor and creditors of estate
Student Attorney with Third Year Bar Card, Spring 2013
Developed and implemented discovery strategy in DTPA case of purchase of used vehicle, including subpoenaing and deposing third party ex-employee of defendant
Conducted intake interview on alleged dissipation of an IRA account, conducted outside legal and fact research, analyzed potential case's merits, and resolved issue for potential client short of representation
Drafted and filed DTPA petition under expedited civil docket for cases with less than $100,000 in issue
Drafted, filed, and explained Abstract of Judgment for client holding default judgment
Part of five-student attorney team handling 15 cases, including client communications, initiation of representation, case development and disengagement, in personal interviews, letters, and phone calls
Law Clerk, April 2012-March 2013
Conducted 50-state survey on cognizable secondary or "take-home" exposure to asbestos claims
Researched level of proof of asbestos exposure to survive summary judgment in Washington
Worked as part of three-person team to prepare 50-state survey on statute of limitations for products liability, negligence and wrongful death claims
Researched and drafted memorandum on United Kingdom's negligence standards, from substantiating a claim to valuation, noting particular variations between the four countries
Investigated factual background and relevant state law for claims referred to alternative dispute resolution, including claim valuation, statutes of limitation, causation, and other applicable defenses
Researched and drafted memorandum on maritime jurisdiction, and latent injuries resulting from exposure to toxic substances
Researched contract specific contract interpretation rules in various jurisdictions for precise application of operating procedures and settlement agreements
Researched formation and regulation of special purpose asbestos trusts under Bankruptcy Code
Researched workers compensation in multiple states, including Texas and Virginia
Researched and tracked business history of pertinent entities to trace Trust's current liabilities
Academic Skills Assistance Program, Tutor, 2011-2012
Weekly tutor for Torts I class composed of qualifying 1L candidates
Professor Michaela Cashen, Teaching Assistant, Spring 2012
Teaching assistant for bar prep class; responsible for tracking and monitoring administrative issues
| | |
| --- | --- |
| Judge Irma Ramirez, U.S. District Court for the Northern District of Texas | Dallas, TX |
Judicial Extern, Fall 2011
Researched and drafted legal opinions and memoranda for review based on active cases, such as resolution of motions to strike and motions for summary judgment
Observed court proceedings, including civil jury trials, criminal arraignments, sentencing proceedings, grand juries, mediations, alternative probation programs
Lee Elementary School, Child Care Director, 2010
Managed after school program for 120 children
Hired and supervised staff of six and served as Administrative Assistant to Principal
Primary liaison for parent communication, enrollment qualification and determination, budgeting and financial monitoring, tuition processing, and lead disciplinarian
Child-Care and Substitute Teacher, 2008-2009
Taught all grade levels including pre-Kindergarten through 12th grade
| | |
| --- | --- |
| Competitive Consulting | Austin, TX |
Management Training Program, 2008
New customer acquisition of wide variety of businesses by means of in-person sales, interviewing, team building, leadership training, development of communication skills and needs analysis
Professional Speaking and Publications
"Starting a Law Practice," Invited Speaker, St. Mary's University School of Law, June 2019
"Balancing Fiduciary and Beneficiary Interests," Invited Speaker, State Bar of Texas Annual Meeting, June 2018
"Probate and Trust Update – Powers of Attorney Act," Invited Speaker, State Bar of Texas Annual Meeting, June 2017
"Practical Trust Drafting," Co-Author, State Bar of Texas Annual Meeting, June 2016
"What Litigation Teaches You About Document Drafting," Co-Author, Texas Bar CLE: Essentials for the General Practitioner, December 2014
Professional Activities
"Planning to Conquer the Real World of Private Practice," Invited Speaker, Southern Methodist University, April 2014
Professional Organizations
State Bar of Texas, 2013 - present
General Practice and Solo Section, Member, 2014-present, Chair 2021, Chair-Elect 2020-2021, Secretary 2019-2020, Section Council Member, 2015-2021
The College of the State Bar of Texas, Member, 2014-2021
Patrick E. Higginbotham Inn of Court, Member, 2014-2016
Dallas Bar Association, Member, 2013-2015
Dallas Association of Young Lawyers, Member, 2013-2015
Community and Social Activities
Montessori Children's House and School, Parent's Club Vice-President, 2019-present
Destination Imagination, Mid-Cities Regional Challenge Master, 2020-present; Head Appraiser, 2014-2019; Volunteer Challenge Appraiser, 2011-2013
Junior League of Dallas, Active Member, 2014-present
University of Texas Exes, Life Member, 2007- present
Young Women's Alliance, Member, 2009-2010
Innocence Project of Texas, Volunteer
University of Texas Longhorn Honeys, Spirit Group Member, 2005-2007; Vice President 2006
Women's Rugby, Team Member 2005